Show me one person who doesn't love entertainment, and I'll show you a liar. We all enjoy entertainment in all its variant forms. Some get entertained by playing and watching sports, traveling, reading thrillers, clubbing while others like me watch movies. Who doesn't love a good movie? One with; a decent plot, well-choreographed Parkour stunts, a deep soundtrack, engaging fist fights, comic relief as well as a wildly good car budget. Myself, a car hobbyist have been able to interact with cars I'd only own in my wildest dreams through movies. You are all too familiar with the flamboyance with which Hollywood movies flaunt cars ranging from the vintage models to the most recent big-ego cars like; Lamborghini, Ferrari, and the likes. It is important to note that these cars aren't just filmed while in some fancy parking lot or some junk yard. No. These cars are shot during action; the high-speed pursuits and collisions. As a result, you find that most of these cars are destroyed on set. At times, this automotive Armageddon breaks my heart leaving me wondering why Hollywood producers (out of the goodness of their heart) can't just ship me one of those sports cars to my address instead of mangling them. On the other side though, it is quite entertaining as it gets my adrenaline pumps overworking leaving me at the edge of my seat as I watch a cool car hurtling down a cliff or a Range Rover getting T-boned at an intersection leading to its eventual bursting into flames.
Hollywood knows all too well the impact of speed, destruction, and automotive explosions on viewership. It is the same reason why Fast and Furious has so many loyal viewers. You know why the world wept and the internet broke when one of its leading actors, Paul Walker untimely lost his life. Bottom line, Fast and Furious is a good movie owing to its signature automotive speed and carnage.
The Fast and Furious franchise which is famous for high-octane chases, cars flipping over, cars crashing into each other, cars flying from one high-rising building to another, and even cars flying out of aircraft carriers has been documented to destroy over 1,500 cars since inception. Fast and Furious 5 wrecked 250 cars, Fast and Furious 6 destroyed 350 cars while Furious 7 destroyed 230 cars. Some of the most expensive cars destroyed in this film include; 2006 Dodge Viper, 1963 Chevrolet Corvette Grand Sport, Dodge Daytona, Maserati Ghibli, Plymouth Road Runner, and Ashton Martin.
Fast and Furious 8: The Fate of the Furious
The latest film of the global franchise is the
Fast and Furious 8
: The Fate of the Furious which by all means lives by the legacy of its predecessors. It has an estimated car budget of $ 17 million and trust you me, most of the cars used didn't make it alive in the end. There was wreckage all over. Its director, F Gary Gray sets it in such a manner that the protagonists led by Dominic Torretto face an antagonist called Cipher, a nuclear winter blonde who threatens to destroy them and everything they believe in.
In as much as critics say that this latest film doesn't quite match its predecessors, it is still a must watch. You would want to see how the bromance between Vin Diesel and the late Paul Walker has been replaced by the fights and the exchanges between Dwayne Johnson and Jason Statham. The two though inverses are fun to watch. Dwayne Johnson dazzles with his crazy physical strength and the constant referring to himself as "Daddy." On the other hand, Jason Statham regales with his quick wit and insults, cheekiness and acrobatics. These two have undeniable imposing chemistry. And, who thought the two would ever be on the same side?
The villain of the story, Cipher is played by Charlize Theron. She is a top hacker who's hell bent on wrecking the family bonds between Dominic Torretto and his team. You should see how she confidently and authoritatively makes out with Dominic Torretto in front of Letty. That is how you stamp authority. Her great villain performance notwithstanding, there is a general feeling that her role was constricted to that of a mastermind. She ought to be given a more physical imposing role considering that almost everyone in Fast and Furious plays a superhero of sorts.
Tyrese and Ludacris of the other hand do the movie, justice with their sharp wit exchanges and comic relief. These two feed into each other's shortcomings with their sarcastic and get-a-rise-on-the-other remarks. The comedic food chain is further boosted by a new entrant Eric Reisner who is a protégé to the well-armed and well-funded Mr. Nobody.
While the previous Fast and Furious movies centered their plot on sleek agility, this particular one is big on brute force. The director broke the norm and still came on top.
We also, need to appreciate that Fast and Furious 8 isn't the only movie that is big on automobile destruction. It has brothers, sisters, and cousins in that department. Other movies with this norm are highlighted below.
1. Gone in 60 Seconds (1974)
In this film, a total of 93 cars were destroyed. Strangely through, it is said that most of these automobile destructions were accidental and off script.
Another noteworthy event in this movie is that its director and producer H.B Halicki drove the 1973 Mustang himself throughout the chase scene. In fact, on set, Halicki, in the Mustang at a speed of 100 miles per hour did run into a lamp post. This made him end up in a hospital. This particular scene was even left in the film. During the chase, the film used members of the public as bystanders.
2. The Blues Brothers (1980)
This movie has two versions; the 1980 one and the 2000 version. In the 1980 film, a total of 103 cars were destroyed. From the recent version, 104 cars were wrecked. In fact, the 1980 version held the record for most smashed cars in a film until its sequel (the 2000 version) deliberately destroyed one more car so as to surpass the record. For the 1980 film, its producers bought 60 police cars each at the cost of $ 400 and then fitted them with reinforced chassis so as to meet the demands of the movie. At the end of filming the movie, most of the cars used were beyond redemption.
3. The Junkman (1982)
The Junkman was directed by the same person who directed Gone in 60 seconds, H.B Halicki. In fact, The Junkman was a sequel to Gone in 60 seconds. And as is the norm with sequels, The Junkman couldn't resist the need to kill more cars than Gone in 60 seconds. Its director used over 200 cars from a personal collection and ended up sucking the life out of 150 of them. Therefore, he effectively beat his previous record of 93 dead. This set a new Guinness record at the time. Perhaps you are a millennial wondering what the fuss is all about with this movie. Worry not, you can catch it on Youtube.
4. Ronin (1998)
In this European espionage thriller, 80 cars were destroyed. The director of the movie, John Frankenheimer, a former racing amateur driver himself sought the help of former Formula One driver Jean-Pierre Jarier and an additional 300 stunt drivers to help in the filming of the movie especially the car chase in the streets of Paris. In the final movie, the eight-minute car chase sequence was a total delight. Something of that magnitude happening in 1998 requires a tip of the hat and a pat on the shoulder.
5. A Good Day To Die Hard (2003)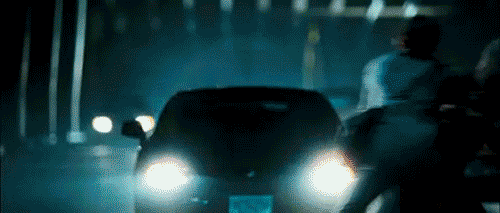 Will adrenaline junkies ever get enough of Bruce Willis? Certainly, not. In A Good Day To Die Hard, as many cars were converted to scrap metal as they were in the Die Hard series. If you've watched it, you'll probably be of the opinion that Die Hard was one movie that didn't require a sequel let alone four. But still, 25 years after the first film, here we are talking about the fifth movie of the Die Hard franchise and perhaps the worst of them all according to critical reviewers. In A Good Day to Die Hard, 132 cars died while another 518 were severely damaged. For this movie, the total car bill was 7.2 million sterling pounds.
6. The Matrix Reloaded (2003)
Car manufacturers, General Motors loaned out 300 cars for the production of this Matrix movie sequel. At the end of filming, all these cars were destroyed. At the time General Motors was loaning these cars to the producers of this movie, they had stopped producing Cadillac Escalade EXT. As a result, the car manufacturer had to come up with makeshift versions made of fiberglass and other car chassis. In spite of all these improvisations, the cars were destroyed anyway.
It worth noting that The Matrix Reloaded has one of the longest on-screen car chases in movie history.
7. G.I. Joe: The Rise of Cobra (2009)
G.I. Joe: The Rise of Cobra isn't one of the best movies in history…not even close. It didn't receive many awards from critics anyway, and in 2009, it was one of the films with dismal ratings. In short, G.I. Joe was a poor film even by the lowest of standards. However, that didn't stop it from beating the Blue Brothers (2000) record of the most cars destroyed in a movie by 8 cars. G.I Joe, therefore, destroyed 112 cars.
That taken into account, there was no hiding from the fact that it was a disappointing film with a non-existent plot and a sub-standard dialogue. It was a mediocre film with so many good cars.
112 cars were unrighteously sacrificed at the altar of entertainment. Let us all observe a minute's silence for these cars!
8. Fast and Furious 5
This list can't be complete without one from the Fast and Furious franchise. Earlier in this article, there was a mention of the penchant of its producers to kill cars. It was noted that over 1500 cars have been destroyed since the first film. The franchise now on its 8th film isn't showing signs of relenting in that particular department.
In Fast and Furious 5, a total of 260 trucks, cars, and other vehicles were mangled. A good number of them were destroyed during the automobile chase in the streets of Rio de Janeiro. In this chase, a massive bank vault was involved and hence leading to multiple wreckages.
9. Transformers 3 (2011)
Here, 532 is the number.532 cars. Before you start complaining, kindly note that these 532 cars weren't fit for use beforehand; they had already been damaged by floods. These cars were hence donated to the movie's director Michael Bay, and they needed to be scrapped by law. As a result, they didn't need to be insured against movie damage. As a result, Transformers 3 has one of the cheapest expenditure for cars written off in a movie set.
10. Mad Max: Fury Road (2015)
Up to now, I'm still struggling to fully grasp the plot of this movie I watched over 2 years ago. Still, that didn't stop them from destroying 14 cars during filming. However, it is reported that most these automobiles were heavily modified decommissioned police cars.
These 10 movies typify the fact that car chases, collisions, crashes, and explosions are an important aspect of entertainment. The audience craves for exhilarating action, and that is exactly what producers give to them. For this reason, movie creators invest millions in cars because they know the value of entertainment. It is also important to note that car destructions in the movie isn't a practice that kicked off recently. From this list, you can see that it stretches back to the 70's. This also goes a long way to show that entertainment is a timeless craft which keeps on getting better. We can only wait for the next pieces of more creativity, for example the continuation of the release of fast furious series, as most of these actors have realized the great entertaining nature of the car movies. The thrill obtained from some of these movies leave most of us as passionate drivers and even make us reactive creatures. Transformers, fast furious, especially the fate of fast furious will always be my best pieces. I have also made some life role models in watching these movies as I'm a passionate driver. What about you? Do you have a specific movie that shake you and leave you grilled to the screen? That movie you must watch it again and again?